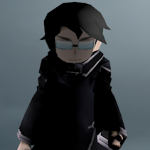 My name is Manpaint and I am a self-proclaimed "Sustainer of Eternity".
Aside from that, I am a professional graphic designer and hobbyist archivist. I have founded the RuneScape Preservation Unit and cofounded the RuneScape Archive.
Starting on January 7, 2023, I will not have access to the internet for an extended period of time (probably multiple months). As a result, any message sent will take a while to be replied to.
You can contact me using the following email address: